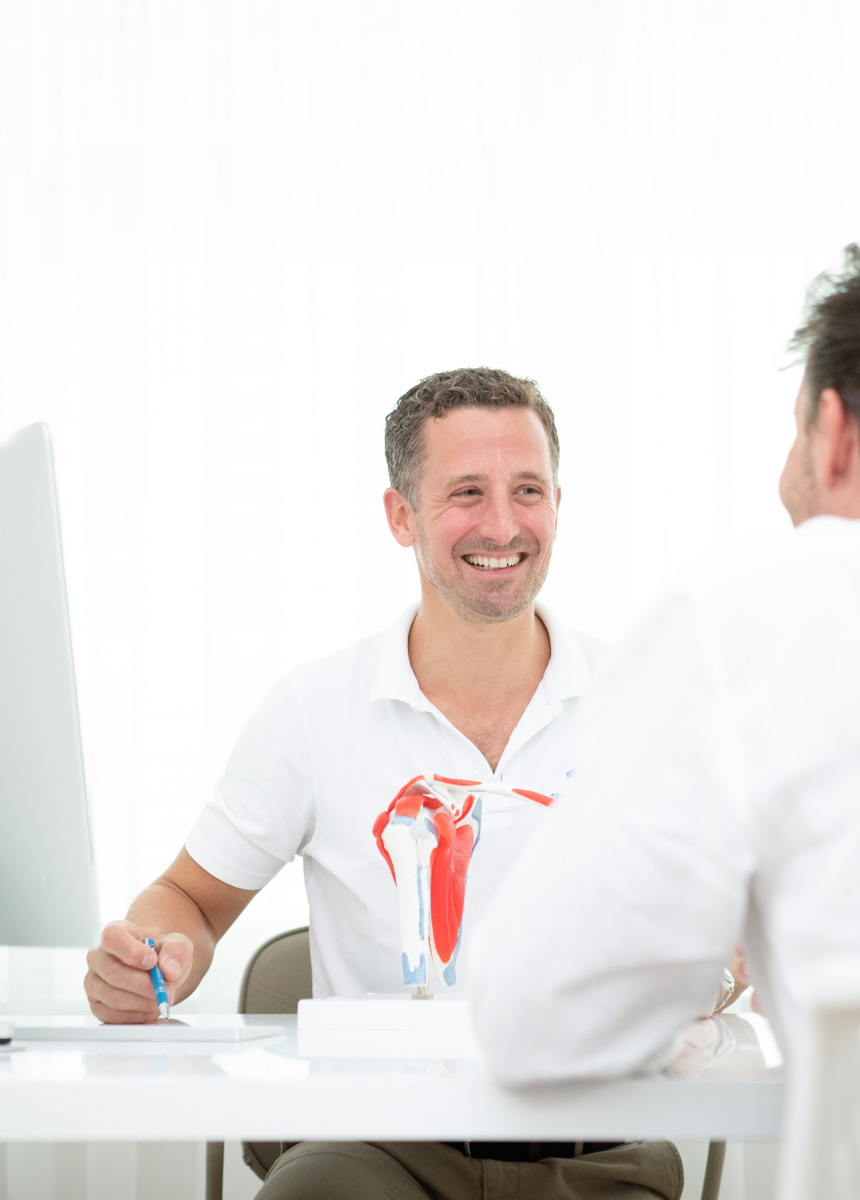 Simply book an appointment
Simply book an appointment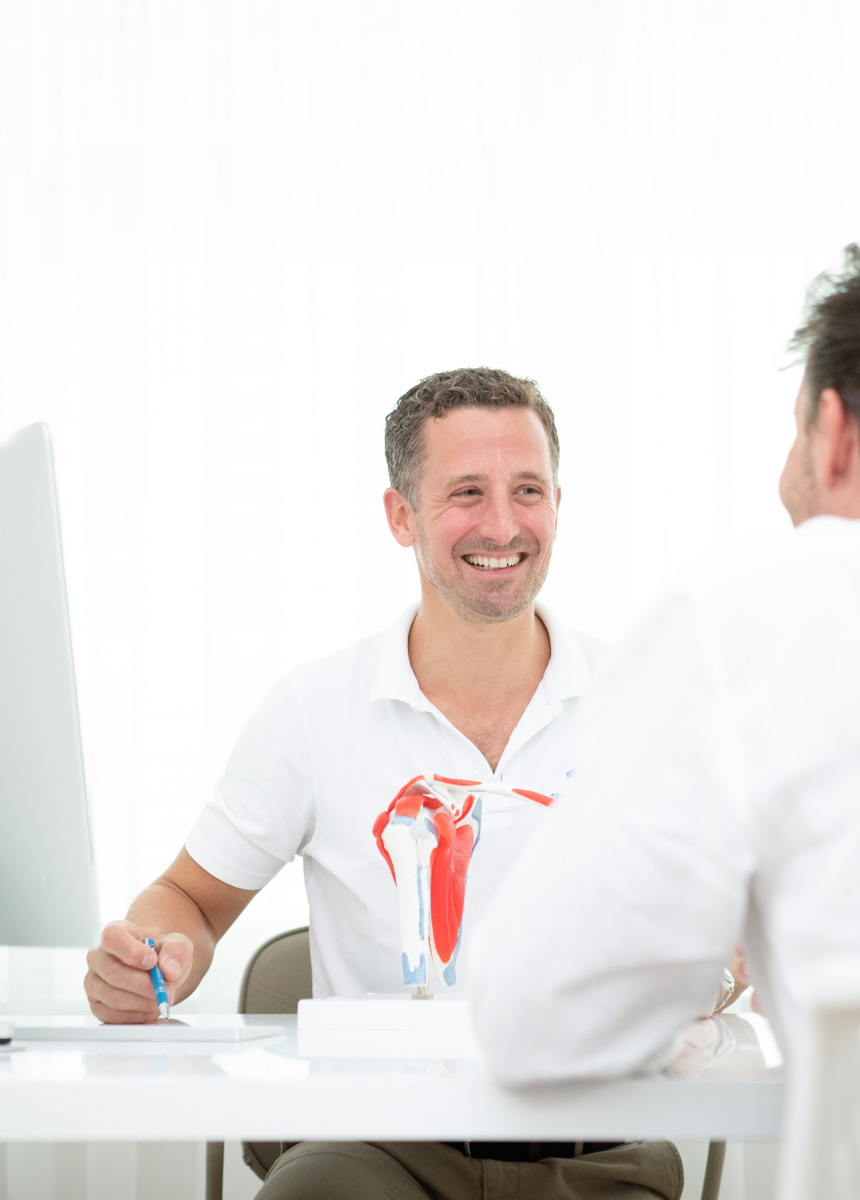 Please book your appointment
in advance at:
Private Medical Practice at the Sportorthopädie Zentrum
The state-of-the-art, 350 m² sports orthopaedic centre is located at the heart of Vienna's 13th District and was opened by me in 2019.
The sports orthopaedic centre is equipped with ultra-modern practice rooms and its own gymnasium with sports equipment and a climbing wall
You will find:
Extracorporeal shock wave therapy
Laser therapy
Magnetolith therapy
Hyperbaric oxygen therapy
Shoulder Pacemaker™ Training
(sports) Physiotherapy
Medical massage
Nutrition counselling
Personal Training
Mental coaching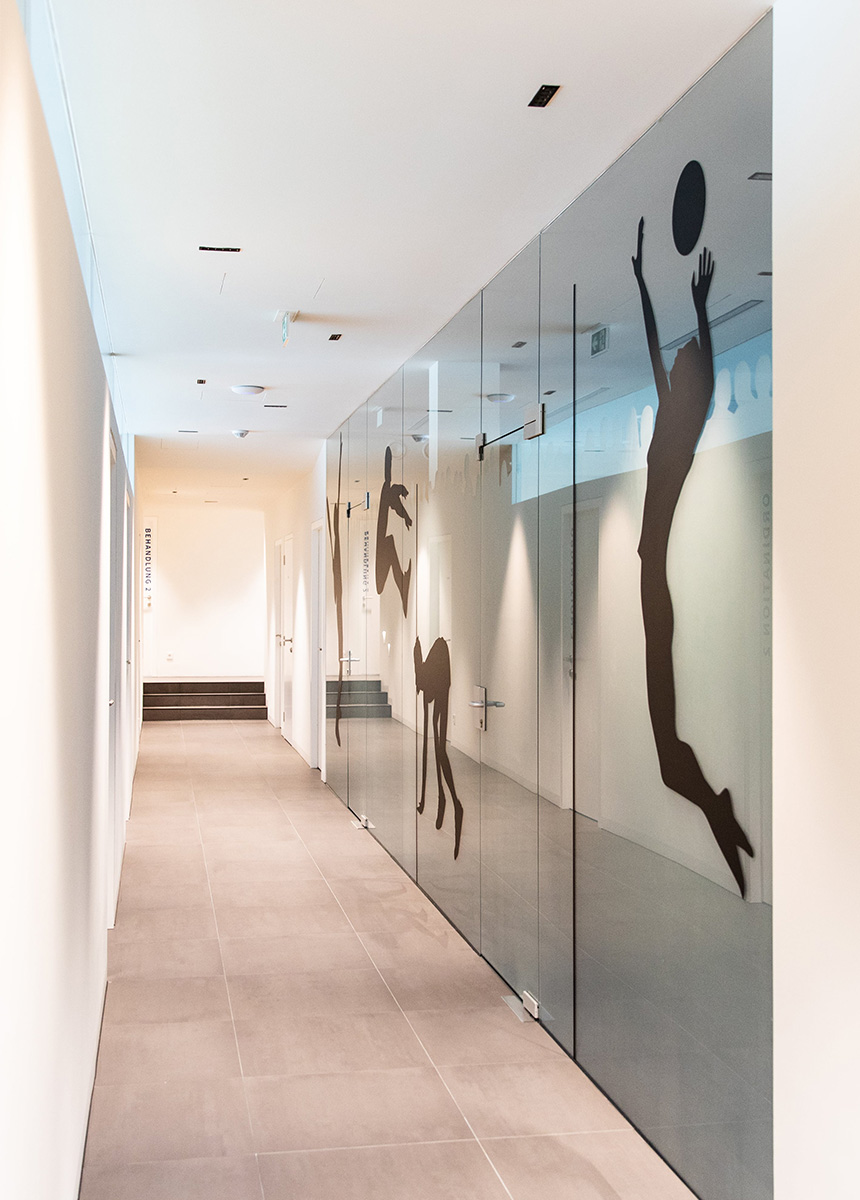 ADDRESS
Sportorthopädie Zentrum
Ekazent Hietzing

Hietzinger Hauptstraße 22/D/23
1130 Wien
BY PUBLIC TRANSPORT
Hietzing: U4, 51A, 56A, 56B, 58A, 60
Dommayergasse: 10, 60
Underground parking in Eduard-Klein Gasse
(exit Stiege D)

It is important to me as a private medical practitioner to take time with my patients and listen to their requests and questions to ensure professional, and extensive consultations and treatments. As a result, I have no contract with national health insurance schemes and my services cannot be paid via the E-card system. Instead, I will issue an invoice that you can then submit to your health insurance. Your insurance will refund parts of the fee paid. Should you be part an existing private health insurance scheme, you may be refunded the fee after submitting the treatment costs (depending on your contract).
Surgical Procedures
I will conduct the surgery personally at the following hospitals:
Evangelisches Krankenhaus Wien; one of the most modern hospitals in Europe, specialised in orthopaedic medicine.
Rudolfinerhaus; modern, top-class hospital.
Confraternität; established private hospital, known for excellent, top-class medical treatment and competent care in a pleasant atmosphere.
Privatklinik Döbling; has been offering medical treatment at the highest quality standards for many years.